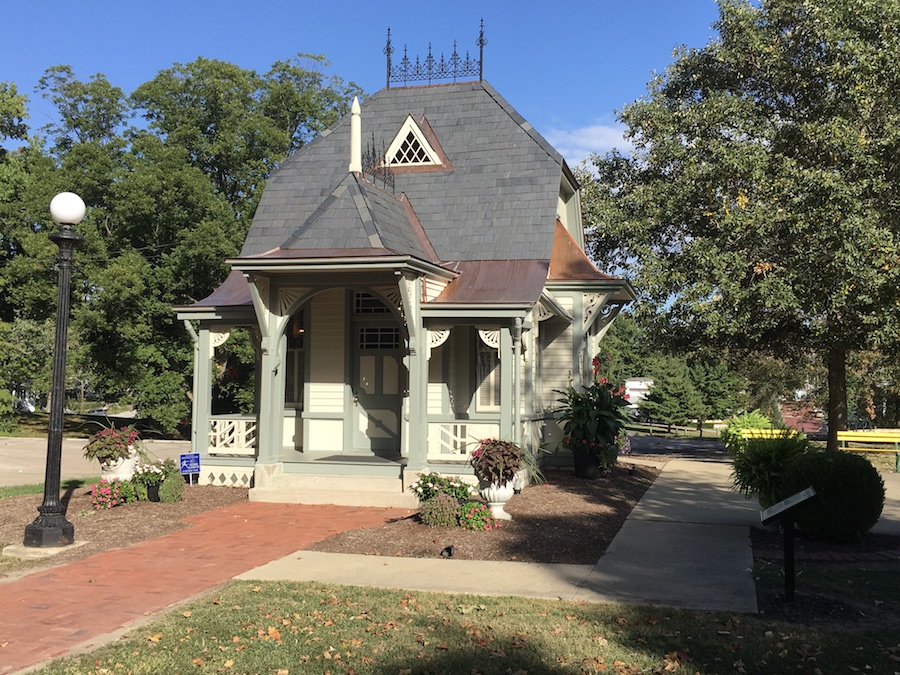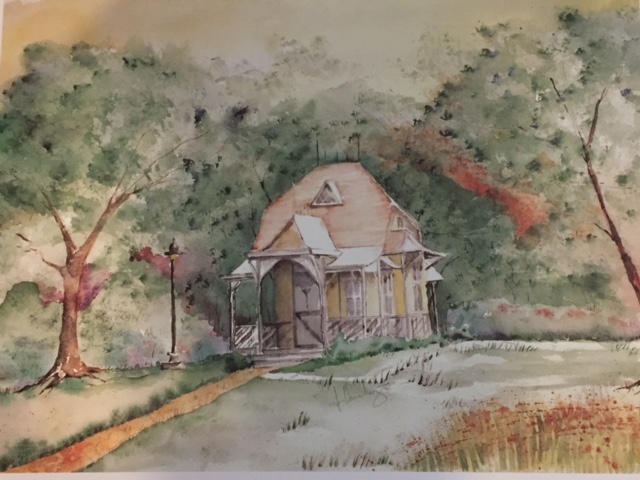 WHAT IS A PLAYHOUSE PATRON?
An individual, family, business or organization that supports the playhouse with a $25.00 annual membership.
Membership year runs from July 1 –June 30
All donations are tax deductible
Members will receive a copy of the annual Lucy Haskell Playhouse Newsletter. New members will receive a hand held fan and a water color print by local artist, Ann Canaday
WHY SHOULD I BE A PATRON?
To assist in the ongoing restoration and maintenance of this historic 1885 playhouse and insure its integrity for the enjoyment of future generations
HOW WILL THE FUNDS BE USED?
For ongoing expenses i.e. monitoring of the security system, yearly landscaping expenses, annual repairs and maintenance and to complete some of our "wish list" projects.
OUR WISH LIST FOR FUTURE PROJECTS:
1. Interior painting – COMPLETED 4-10-19!
2. Installation of a handrail and spindles on the rear porch (duplicating that of the front porch)
3. Re-design of the Men's Bathroom stairway and handrail
4. Installation of landscape lights
5. Bilco metal cellar door – COMPLETED 12-2-19!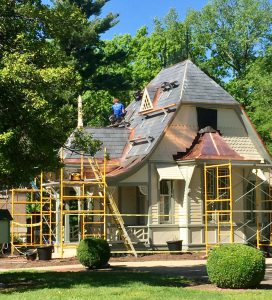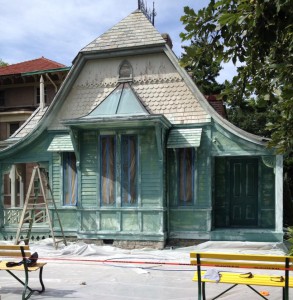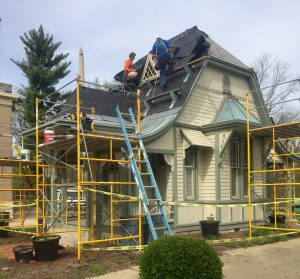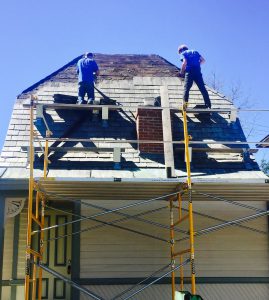 WHERE THE FUNDS HAVE BEEN SPENT:
We are so grateful for all the support we received during our 2014 fundraising campaign. The following is a list of what was accomplished because of your generosity.
Tuck pointing of the foundation and chimney
Removal of the exterior lead paint
Major carpentry restoration and repair of the clapboard siding and fish scale
Caulking, priming and painting of the exterior
Repair of the ornamental cresting along the roof line
New cellar door
Installation of a security system
New slate roof and copper work (with cooperation of the City of Alton and Madison County PEP grant)
Purchase of a dehumidifier for the cellar
Insulation of the cellar
WHEN WE ARE OPEN/RENTAL OPPORTUNITIES:
Many opportunities are available for the public to visit the playhouse.
Open on the second Saturday, April through September from 10am until noon
The annual Lucy Haskell Birthday Party on July 29th
Yearly visit by Santa on the first Saturday of December from noon-2pm
By appointment for school field trips, tours or interested individuals by calling 618-463-2235
Rentals

Children's parties
Weddings / Baby Showers
Luncheons
Meetings
Card Parties